Welcome! Our non-profit organization is dedicated to aiding those less fortunate. Established in the coalfields of Eastern Kentucky we've provided hundreds of brand new coats each winter to children who would have otherwise very likely spent the winter without a coat.  For over 6 years now your donations have went to keep our children warm. 
Matthew 25:34-40

34: Then shall the King say unto them on his right hand, Come, ye blessed of my Father, inherit the kingdom prepared for you from the foundation of the world:

35: For I was an hundred, and ye gave me meat: I was thirsty, and ye gave me drink: I was a stranger, and ye took me in:

36: Naked, and ye clothed me: I was sick, and ye visited me: I was in prison, and ye came unto me.

37: Then shall the righteous answer him, saying, Lord, when saw we thee an hungred, and fed thee? or thirsty, and gave thee drink?

38: When saw we thee a stranger, and took thee in? or naked, and clothed thee?

39: Or when saw we thee sick, or in prison, and came unto thee?

40: And the King shall answer and say unto them, Verily I say unto you, Inasmuch as ye have done it unto one of the least of these my brethren, ye have done it unto me.


The Coats for Kids Foundation is an extension of God's Holy Word.  Through this outreach you can truly change the life of a child.   Matthew 19:14 says:  "But Jesus said, Suffer little children, and forbid them not, to come unto me: for of such is the kingdom of heaven. "

Please review our website and  contact one of our board of directors to find out more information about the Coats for Kids program and how you can be a part of helping children stay warm this winter.
Thanks

Shirley Blackburn, President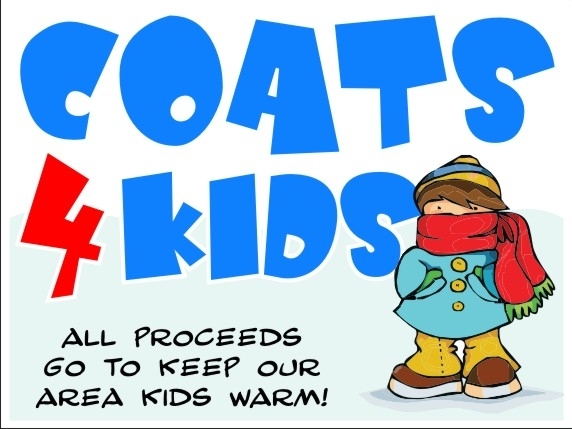 a 501-c3 non-profit organization formed to help keep our children warm

Please help a child if you can.  Approximately $10.00 will generally buy a brand new coat. Every brand new coat that is purchased is prayed over by a group of volunteers and members of the board of directors.  We pray that God's blessings fall upon each child that wears the coats and that the Spirit of the Lord remains with them throughout their life. God Bless YOU!

Mail Checks to: 

Coats for Kids

P.O. Box 4

Pikeville, KY  41502

All Gifts are TAX DEDUCTIBLE




If you have a child in need of a coat that will otherwise not receive one, please write us at the address shown with your name, phone number, and the size(s) and whether the coat(s) are for a Boy or Girl. Or you can contact on
Facebook
. God Bless.